Cooperation
""Alone we can do so little; together we can do so much."

To make clear the advantages of cooperating with us we will tell you about our professional experience, the way we think, about our partners whom we appreciate, and are grateful for the results.
The Elpaso logo is two mountains side by side,
and our motto is
"TO STYLE HEIGHTS!"
The main goal of our team is
to keep "climbing up'' in what we do.
Elpaso is a bridge that unites the interests of our clients in Russia and the CIS countries with international factories. After all, THE BEST VIEWS IS THE ONE FROM THE TOP OF THE MOUNTAIN.
Elpaso's partners and friends are people with whom we have been through thick and thin; they are wise, talented, successful and most distinguished in their field, we can always count on them. Each business just like all of us has its own destiny. Through the years Elpaso acquired its key resource which is its partners who made crucial influence on our growth.
Since the year of its funding, 2005, each partner is like a planet in our solar system called Elpaso. "Your Sun is Elpaso." That's what our first driver used to say; he knew all the movements, meetings, goals and plans of Olga Efremova, our director. And that's the way it is. We can attract right people only through our love for what we do, only through our actions and emotions that are like rays of that Sun. If we act correctly difficult times for every business become an opportunity to grow, to keep on going, to get stronger. Being a fighter is equally important for a mutually beneficial partnership and safe deals. We talk to our partners in an open and honest way, defending our point of view and our interests from any sort of manipulation and pressure.

"WE SHOULD REPLACE THE MANIPULATION OF PEOPLE BY ACTIVE AND INTELLIGENT COOPERATION." We live by these words of Erich Fromm. We don't let manipulate us. Neither we work with those who do that.
When we see someone who comes from another country wanting to buy fast and a lot, open joint enterprises and showrooms at our expense we always consult with our legal team and say, "Either you play fair with Russia or don't play at all!" We are patriots of our country. We try and find the best partners with the best goods in the world for Russia.
Elpaso learnt to choose, guard and appreciate partner relationship. We always expect it to be mutual. And disappointments don't stop us.
When creating a beautiful interior design it's crucial to love what you do, be faithful to it no matter how hard it can be. It's crucial to have a warm personality, to have both taste and intuition. These are important qualities to keep growing, to offer designs, facing, textures, furniture, lighting, beautiful fabrics, i. e., all the best for personal or work space to our clients. Cold people don't stay too long at Elpaso. Those really passionate about design, order and beauty stay with us.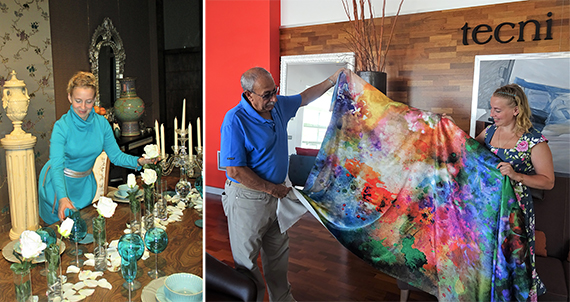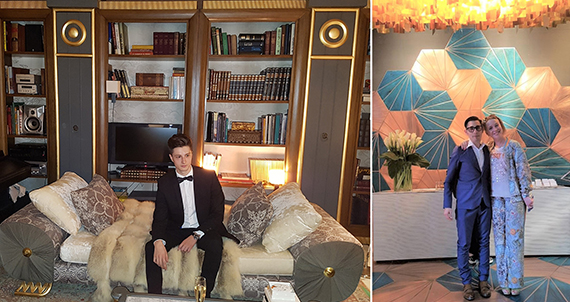 Our partners are those who appreciate beautiful strategy and consecutive decisions.
The first and fundamental ones are the CEO's of factories and banks located in the capital of the Ural region. In 1999 Yekaterinburg saw the opening of our first showroom called "Delovaya mebel " which exhibited managers' offices manufactured by the Spanish factory Ofifran S. L. and the Ural factories "Karat-E" and "Lial".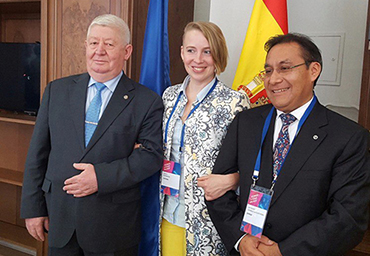 The visit to our first Habitat Valencia trade fair in Spain in 2000, at the beginning of the new century, became the main direction for choosing a long term partner.
It was there that we met and built a foundation for future partnership with Maria Tovkach, executive officer for supplying internal demands at PJSC Mosenergo's Moscow region office;

with María José Guinot and her sons, owners of Colección Alexandra; with Juan Bautista Franco Sánchez, owner of Ofifran S. L., and Patricio Toribio Villanueva, head of the Russia's Ofifran S. L. office. Together with Ofifran S. L. we developed a number of projects in the Ural region and the Yamalo-Nenets autonomous district for JSC Uralelectromed, JSC Uraltransmash, JSC Severouralsk Pipe-Rolling Plant, PSC VSMPO-AVISMA Corporation, PJSC Gazprom Transgaz Yekaterinburg, the Administration and the Department of property of the city of Novy Urengoy, Novy Urengoy's Recorder of Deeds, the Department of culture and other institutions of Novy Urengoy. Our professional career started off in the Ural Federal District and the very center of the Arctic circle, the city of Salekhard. It toughened us up and gave us some experience so we wouldn't star our journey in Moscow from scratch.
We still work together with our most wise and honest first partners. Some of them became our good friends. That goes in line with our other motto, "A FRIENDSHIP FOUNDED ON BUSSINESS IS A GOOD DEAL BETTER THAN A BUSSINESS FOUNDED ON FRIENDSHIP".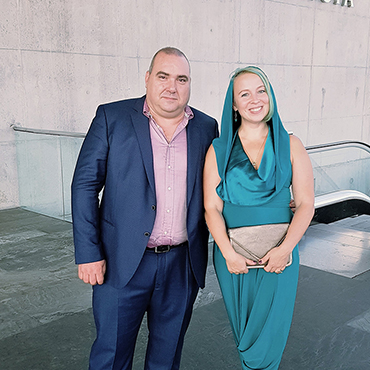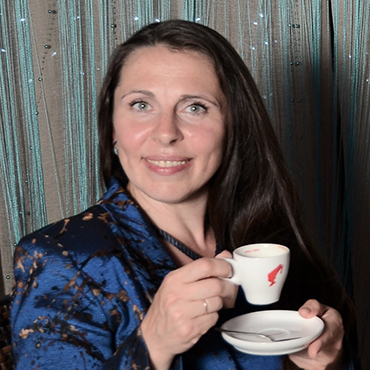 Our first Moscow partners were shareholders and managers from PJSC Mosenergo, namely Valery Saltykov and Maria Tovkach. We'd like to thank them for all that learning and toughening up from 2002 to 2007 while working together at Energotorg, a commercial and manufacturing company which is a subsidiary of PJSC Mosenergo. Saltykov and Tovkach were the ones who laid the foundation for a new partner relationship, business etiquette and business management for the Elpaso founder. She had priceless experience of combining two positions at the same time: that of the director of the ELITMEBEL showroom at 31 Zelenodolskaya Street, Moscow and that of the procurement manager at PJSC Mosenergo's subsidiary Energotorg. ELITMEBEL saw a forming team whose results were evaluated by the executive officers of the subsidiary. In five years we provided furniture for PJSC Moscenergo's Directorate-General in Raushskaya naberezhnaya, furniture for conference halls at JSC UES of Russia and PJSC Mosenergo; movie theatres, hotels, concert halls and offices at PJSC Mosenergo's Directorate-General. We also developed design projects and provided furniture for public entities, such as the House of the Government of the Russian Federation, Moscow's Eastern Administrative district prefecture, the Planning Authority in the South-Eastern Administrative district. Among our most valuable clients are talented managers, such as Tatyana Zotova, head of the Planning Authority in the South Eastern Administrative district at the time; Natalia Golovanova, head of the Ivanovskoe district council in the Eastern Administrative district; Valery Salikov, who served as deputy director of PJSC Mosenergo's CHP 22 back then. We name these people because they influenced Elpaso's growth in Moscow, shared their contacts and experience with our team, they let us get something more than just an order. There's another motto of cooperation here, "HE WHO SERVES PEOPLE IS BETTER THAN HE WHO IS FRIENDS WITH THEM".
We served and keep serving our clients as if we were creating interior designs for ourselves.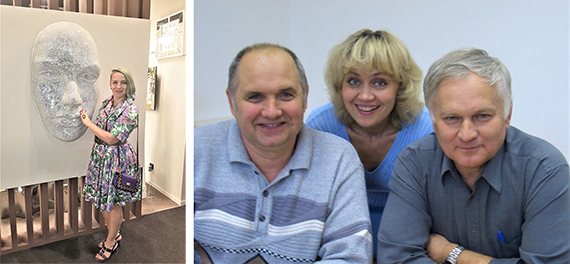 Vasily Fedorenko, founder of the company KONDA, appreciated these values and is our strategic partner since 2005. Using his extensive experience in office administration and Elpaso's knowledge of interior design we completed a number of orders for state corporations, namely Rostec, the Central Bank of the Russian federation, Perovo's District council.
Vasily Fedorenko's talented daughter Tatyana Sapeshko worked at our company from 2011 to 2016. During these years Tatyana managed retail orders.
In five years of cooperation and accumulation of work experience at Elpaso another direction labelled KONDA was opened. Tatyana Sapeshko manages on her own all the online orders and shipping.
In this cooperation we can see another rule working, "OUR REAL TEACHERS ARE EXPERIENCE AND EMOTIONS".
At Elpaso, we welcome young people who are able to work and grow while creating beautiful interior designs, elaborate design projects; we welcome artists and professionals who can participate in social media marketing of our websites, social media, blogs and other related web pages.
Elpaso signed a contract with the architect studio "Na Smolenke" in Moscow. We work with its founder Svyatoslav Ivanchenko who is a professional and accomplished Architect of the Russian Federation. Together we worked on projects for housing estates Dominion, Mosfilmovsky, Solov'inaya Roscha, Novoyasenevsky; several projects for Rostec and the Central Bank of the Russian federation. Elpaso and "Na Smolenke" studio coincide in their taste, opinion and approach towards interior design. We schedule meetings with our clients at two locations (based on personal preferences): Smolenskaya ploschad (3-4 minutes from the Smolenskaya metro station to a mansion in pereulok Kamennaya Sloboda) or in Zelenodolskaya street (within walking distance from the Kuzminki metro station).


Our clients highly evaluate our interior designs and our relationship goes beyond finishing a project. We appreciate that many of them come back for another one.


Together with "Na Smolenke" studio Elpaso has a significant advantage as it is an authorized dealer of the Colección Alexandra manufacturer. We present pieces of Colección Alexandra's unique collections of furniture, such as designer chests of drawers, cushioned furniture, and company's signature tables in Moscow.
We create some of our projects in cooperation with talented architects, e. g., Elena Potyomkina who started her professional career at our company, Ivan Panteleev with whom we go back to PJSC Mosenergo, and Alexandra Petropavlovskaya who nowadays has her our design studio and excels in interior design.

Our partners are wonderful artists Olga Gavrisheva, Alexey Filatov, Rima Vladyuk and Zinaida Chernyshova. We thank all of you for working with us! Together we made the most unusual and creative projects for our clients adding a spark of your talent and soul.


ELPASO works with and is an authorized dealer of the next Spanish manufacturers:
Ofifran, COLECCIÓN ALEXANDRA, LLASS, MARINER, SOHER, TECNI NOVA, VALENTÍ, SCHULLER, ARTE ROMERA.

We recommend and supply goods of several Italian manufacturers:
MASCHERONI, TURRI, FORMITALIA, ReDeco, SMANIA, MARIANI, VISMARA
and more than 70 other excellent Italian factories.
We are glad to collaborate with interior design professionals, studios, architects, and designers. We guarantee favourable terms of supply to our clients.
Elpaso's Moscow office address is 36/2 Zelenodolskaya Street
ELPASO
– is an authorized distributor of MBMbiliardi for Russia and the CIS. We offer designer billiard tables as well as develop a partner programm for interior designers and studios.
We've prepared a special price list for you with great discount offers. We are ready to offer you special cooperation terms after a personal meeting. You join the innovative stream of BILIARDI REVOLUTION in interior design and our MBMbiliardi club by integrating our goods into your projects.
Thanks to a new and original approach from Italian craftsmen nowadays women as well as men and professional players like MBMbiliardi billiard tables. And there's a reason for that:
TRANSFORMATION FROM A USUAL TABLE INTO A GAME TABLE AND BACK!
You can transform our billiard table into a dinner one with the help of four removable covers or you can make even a desk.
6-7 foot tables are often used in small spaces such as offices, apartments, conferences halls in order to entertain your guests, play or even teach this game to your children. MBM's unique 10-12 foot tables are used for international championships (Ziggurat, BIG, TINTORETTO designs). Premium billiard tables are a part of the MBMbiliardi collection. The Biliardiitalia presents mid-priced billiard tables.
Billiards has always been popular in Russia. MBMbiliardi tables always take into consideration the XXI century rhythm, lack of time and bring several generations together playing at home, not only in clubs.
MBMbiliardi IS A BILLIARD THAT BRINGS GENERATIONS TOGETHER! IT'S A FESTIVAL OF GAME AND BONDING AT A UNIQUE BILLIARD TABLE.

You can always contact our Moscow office in order to try these tables or get more information.
We offer materials and samples for orders for MBMbiliardi tables. Come for a game! (day must be pre-agreed)
Yours sincerely, Olga Efremova
Director of Elpaso, MBMbiliardi's authorized distributor for Russia and the CIS